Ashley and Ginuwine have been cuddling and holding hands…
Celebrity Big Brother 2018 viewers aren't getting on board with the relationship blossoming between Ginuwine and Ashley James – and have even branded it nothing but a 'SHOWMANCE'.
The US singer and presenter Ashley have been getting closer in recent days and were seen holding hands in Wednesday night's instalment of the Channel 5 reality show.
READ MORE CELEB NEWS
MORE: Celebrity Big Brother 2018: Fans BAFFLED as they notice something odd about Ann Widdecombe
Ashley, 30, also set tongues wagging when she made a light-hearted comment about not being 47-year-old Ginuwine's wife 'yet'.
Fans weren't so excited about it though and have declared that they're 'already bored' of the 'transparent' romance, with many suggesting that the pair are staging it for the programme.
One viewer wrote on Twitter: 'Calling Genuine "my man" after about 3 days of knowing him – talking about marriage etc – OBVIOUSLY a showmance between Ashley & G.'
'Ginuwine and Ashley's showmance = me not interested,' another cynical watcher wrote.
Meanwhile a fellow viewer chimed in: 'Literally had enough of the Ashley and Ginuwine showmance already before it's begun.'
'Bore off Ashley, your showmance is literally the least most interesting thing in the house. Ann's handbag is ten times more interesting,' said another. OUCH.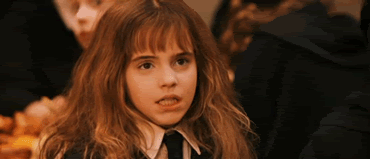 With so much going on following the show's launch last week with an all-female cast – which lasted for four days before the male housemates arrived  – many fans think this year's edition of the reality show has been interesting enough without a 'fake' romance.
'Ashley's getting on my wick now, this series doesn't need or want a showmance,' said one.
Former Made In Chelsea star Ashley had admitted before entering the Celebrity Big Brother house that she was hopeful of finding love – but wasn't keen on getting too physical in front of the cameras.
'I am a hopeless romantic and have been looking for love for so long,' she told The Sun. 'I would love to have a boyfriend.
'I want to find love in the house but I would have to stop myself from having a physical romance on TV – my Nan will be watching.'
Celebrity Big Brother continues on Channel 5.
The post Celebrity Big Brother 2018: Viewers left BORED by Ashley James and Ginuwine's 'showmance' appeared first on CelebsNow.