Andrew has divided viewers with this outburst
Celebrity Big Brother 2018 has caused a stir amongst fans after Andrew Brady made a VERY X-rated outburst about Ann Widdecombe.
The Apprentice star was left fuming after Ann, 70, nominated him for eviction due to her disapproving feelings about him rolling about on the floor with Shane Janek which she considered 'lewd'.
READ MORE CELEB NEWS
MORE: Celebrity Big Brother 2018 viewers demand 'spoilt brat' Malika Haqq is REMOVED after 'diva' outburst
'It is a position that is normally adopted for a sexual purpose,' she explained as she nominated Shane and Andrew.
Andrew, 27, quipped in response: 'Sorry Ann didn't think you'd seen us!'
This prompted Ann to reply: 'Your mother and your grandmother most certainly did.'
The comment enraged Andrew who furiously labelled the former politician an 'old c***' in an angry rant to Ashley James, Jonny Mitchell and Dapper Laughs later on in the garden.
'Where I'm from if you throw around comments like that you wake up in a f***ing ambulance,' the reality star raged.
Ashley and Jonny tried to ease his anger, with Jonny arguing that Ann 'probably wasn't even thinking about it' as that's 'just how she is'.
But this didn't stop Andrew from hitting back: 'She's a c***.'
A shocked Jonny intervened: 'C'mon, she's an old lady.'
Andrew wasn't fazed though and replied: 'Sorry, she's a c*** who's an old lady, there we go.'
Dapper Laughs then stepped in to warn him: 'Calm yourself down. You've got to be careful, don't say anything stupid.'
But Jonny pointed out: 'I think that ship has sailed.'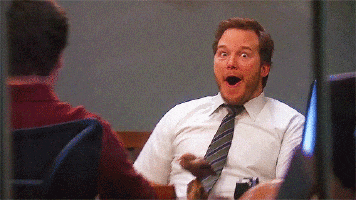 The shock rant sparked a backlash from many viewers who, whilst not necessarily agreeing with Ann's views, felt that Andrew had gone too far in his choice of language.
'The amount of "fans" supporting #CBBAndrew on here is appalling. Shocking ! I don't agree with Ann's views but she just nominated, they all have to do it. Andrew's response is vile,' one Twitter user wrote.
Another added: 'Bloody hell! Year of the Woman on #CBB and we have Andrew calling a Ann a c*nt and wanting to "smash" Ashley – he's just vile. Even Daniel & Jonny agreed he went too far.'
And one agreed: 'I'm sorry #CBB Andrew is DISGUSTING. He has been completely disrespectful to women throughout.'
Meanwhile one said: 'I mean I get where andrew's coming from but there's no need to take it that far and call Ann a b**** and c***. It's a bit OTT and disrespectful if you ask me #cbb'
Not everyone agreed though and many felt that Andrew was justified in venting his feelings about Ann.
'Okay Andrew had a bad choice of words but he was frustrated. Ann just told him his family would be disappointed in him. She doesn't know what his family are thinking. Not every person her age is as small minded as she is,' one watcher argued, and another tweeted: 'Andrew has some valid points about Ann though'
Andrew is up for eviction on Friday night's show along with Shane J, Dapper Laughs and Jonny.
The post Celebrity Big Brother 2018: Viewers BLAST Andrew Brady for 'vile' explicit rant about Ann Widdecombe appeared first on CelebsNow.