Oops!
It was a dramatic night for the Celebrity Big Brother housemates on Tuesday after THREE faced the boot before Friday's big final.
Unfortunately, it was time to say goodbye to Ashley James, Amanda Barrie and Malika Haqq, as the ladies made their way down those dreaded stairs.
READ MORE CELEB NEWS
But while all three celebs looked sensational during their exit, it was US star Malika who really got viewers talking after she faced an awkward wardrobe malfunction while greeting the audience.
More: Celebrity Big Brother 2018: Viewers accuse housemates of 'BULLYING' after 'uncomfortable' Shane Jenek scenes
As Khloe Kardashian's best friend made her way out of the house alongside Ashley, the star's tight-fitting black bodysuit slipped down leaving her nipple on full display.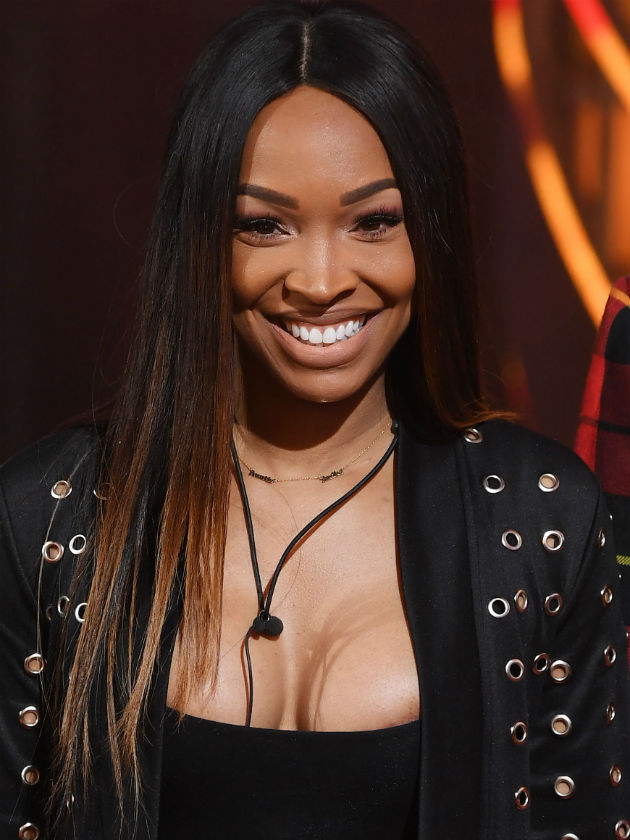 Luckily, the 34-year-old managed to spot the slip-up before it was too late and quickly dragged the fabric back up. Ooops!
But clearly the reality star wasn't fazed by the blunder at all, as she later told MailOnline: 'Something always happens with my top, I'm a nip slip kind of girl!
'I'm proud of my body and if something happens then I'm fine with it – I have so many occurrences like that.'
Later on the in the show Malika opened up to presenter Emma Willis about her time in the house, revealing that she couldn't believe she'd made it all the way to the semi-final.
'I would never would have thought of this myself, and I usually produce shows', she said.
'I'm really happy because I made it this far. It's one thing to commit to something, it's another thing to have to live it out and I had epic highs, epic lows. Poor Big Brother. There were amazing times.'
Crediting her celeb pals for helping her stick it out, Malika added: 'I literally was still here because of my housemates. When I was just thinking about myself, I was already two feet out of the door but when I thought about how I made it through the first few weeks, that was a testament to my housemates.'
AW! Well, with Malika, Ashley and Amanda out – there's only a few more days until we FINALLY find out who'll be crowned the winner.
Will it be Ann Widdecombe, Jess Impiazzi, Shane Jenek, Shane Lynch or Wayne Sleep? Let us know what you think @CelebsNow.
The post Celebrity Big Brother 2018: Malika Haqq accidentally flashes her NIPPLE during awkward live eviction mishap appeared first on CelebsNow.