The former TOWIE lady is open about motherhood…
Sam Faiers gave birth to her second child a matter of weeks ago, and after sharing a string of adorable snaps the TOWIE star has shared even more.
And this time it's a snap of her breastfeeding her daughter – and fans LOVE it!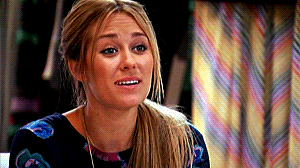 READ MORE CELEB NEWS
READ: 'They need to get together!' Fans urge TOWIE's Chloe Sims and Pete Wicks to hook up after THIS video
Sam shared the intimate snap on her Instagram on Wednesday – she is seen breastfeeding her baby girl, while her son Paul, two, sleeps.
She wrote: 'Pulling over to breastfeed, squished in between two car seats. Thank God Paul was asleep. #gettingthehangofit #2under2 #mumslife'.
And Sam has been praised for being so open with her breastfeeding, with many claiming that the reality star is a 'fantastic example'.
One fan wrote: 'Great to see you trying to normalise breastfeeding once again. Go girl!!'.
A second commented: 'Your such a fab mum, and both your children are adorable. Can't wait to find out her name @samanthafaiers'.
While a third added: 'Good on you @samanthafaiers <3 there isn't enough support out there for breastfeeding, it's so wonderful! you are such a good mum xx'.
And it's clear that Sam's fans can relate to her mothering techniques, 'The amount of times I've had to do this!!', one user commented.
Another said: 'Been here too many times!! Go mama!'.
A third added: 'Oh god I remember having to do this xx'.
Sam's latest snap comes days after she shared an adorable video of Paul bonding with his little sister – if you haven't seen it yet, have a watch here it'll melt your heart.
And with the latest series of The Mummy Diaries set to return to our screens very soon, I'm sure we'll be seeing a lot more of Sam's growing family.
The post 'You're a fantastic example': Fans praise Sam Faiers as she shares photo breastfeeding her newborn daughter appeared first on CelebsNow.