The TV star has tried out a toned-down new style
Gemma Collins might be famed for her bold sense of style but now she's seriously stripped it back after a dramatic makeover – and her new look is AMAZING!
The TOWIE star was given a chic transformation in Channel 5 show Celebrity 100% Hotter on Thursday night, which saw a team of style experts swap the GC's bling-tastic image for a much more toned-down look.
READ MORE CELEB NEWS
MORE: Gemma Collins shares hilarious TOWIE throwback clips – and she looks SO different!
It looked like a tough task to begin though with as Gemma, 36, spoke of her love for over-the-top fashion.
'Everyone in Essex wears bling. If you're not wearing bling, you can't come in,' the reality star explained.
'I'm a fashionista. My whole wardrobe has been filled with over the top outfits.'
However, Gemma revealed that she was up for a change as she told the camera: 'I'm famous because when I was born I was a star. It'll be nice to represent an everyday normal woman – which I'm not, but it'll be nice to see myself like that.'
Blimey. After showing off her dazzling wardrobe, Gemma started her transformation by ditching her make-up for a heartfelt chat about her life and future plans in which she revealed that she'd like to move out of Essex to escape the constant attention she gets.
The team then started to put her new look together and gave Gemma a few home truths along the way, with hair stylist Daniel K Palmer warning her that over-bleaching had left her locks in a poor condition.
GC also seemed unimpressed by some of her new clothing options at first, having called a pair of cropped mustard culottes 'like something off a clown'. Yikes.
Eventually she emerged following the transformation in a classy grey Prince of Wales-checked suit, a simple T-shirt and leopard print high heels.
The team had also toned down Gemma's hair by giving her a slightly darker blonde wig and completed the look with natural make-up.
Thankfully Gemma said she 'loved' her new style – though wasn't too sure about the lack of eye make-up – and promised to wear the hairpiece for several months.
After the show the TV star shared a snap of her makeover on Instagram and wrote: 'Thank you to the amazing team
#100%hotter @karenwilliamstylist @danielkpalmerhair @mellysophiamua @channel5_tv
this was filmed last year guys'
And it seems that her fans definitely approve of the transformation.
'Wow you look so good here,' one follower commented, whilst another said: 'Looking AMAZING'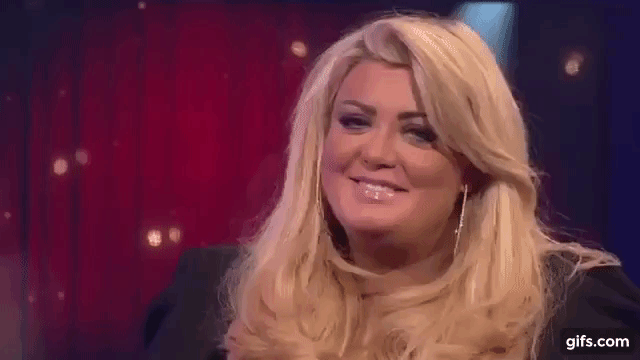 And one added: 'you need to stay like that @gemmacollins1'
It appears that Gemma didn't stick to the change of style though, having modelled lots of bling-emblazoned looks in recent weeks.
What do you think to the GC's makeover? Let us know @CelebsNow!
The post WOW transformation! TOWIE's Gemma Collins reveals amazing new look after drastic makeover appeared first on CelebsNow.