The former TOWIE star has posted a pretty risque photo

Lauren Goodger has sparked a social media storm yet again after she shared a VERY sexy snap on her Instagram page.
The former TOWIE star recently admitted to having liposuction to banish her 'lumps and bumps' in a candid social media post – and now she's revealed the results.
READ MORE CELEB NEWS
In the risque clip, the 31-year-old can be seen wearing nothing but a crop top and tiny thong as she flaunts her bum in the mirror.
Swiveling her hips as she tries to find the perfect angle, Lauren is clearly proud of her bottom and not afraid to show it off – as well as her flat stomach and tiny waist.
More: Lauren Goodger: 'I hate the way I look, but I WON'T stop having surgery'
Sharing three cheeky pics with her 782k followers, the Essex babe simply wrote: 'Swipe [right]….. take a seat'.
Unfortunately, it didn't take long for some followers to criticise Lauren, accusing her bum of being 'all fake' and 'not natural'.
But the CBB star's fans were quick to hit back, with one snapping: 'Shut up its a great a**, if natural or not, haters , if i had that a** like that be showing it off, just jealous, show it girl!'
'Dunno why everyone saying she had surgery because she haven't, she's always had a big bum since years ago she's just worked out, lost weight and gained muscle on it now. So many jealous haters. Lauren you look amazing', said another.
While a third added: 'Her body her rules I say!'. Agreed!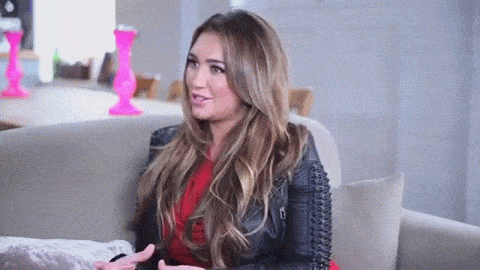 Lauren previously revealed how she gets her amazing bum, writing in her new! magazine column: 'My bum is the main part of my body I work on in the gym. I'm doing more weight lifting and I've definitely noticed a difference.'
However, the former Essex star did recently admit to going under the knife to achieve a more toned figure.
'I am "[loving]" my body right now,' the reality star gushed.
'I am wearing [waist] Trainer… which is keeping the swelling down and shape sculpted on my body my stomach is rock hard and toned thanks to @elitecosmeticsurgery who helped me remove any lumps and bumps,' she explained.
Hitting out at papparazzi pictures, Lauren added: 'So please ignore any "bad" pap pics from now on as no denying I've have the work done and you can always tell the good paps to the bad paps by the style and shape of my body'.
'I'm proud of what I'm achieving and can't wait share with you what's coming up next #fitness'.
Keep doing you, Lauren!
The post 'Take a seat': Fans forced to defend Lauren Goodger after she reveals very sculpted BUM in tiny thong appeared first on CelebsNow.