The presenter didn't react well to Susanna's big news
Piers Morgan is no stranger to controversy but many Good Morning Britain viewers think he went TOO far on Tuesday's show with comments he made about Susanna Reid…
The presenter came under fire after he had a bit of a rant about his co-host following the big news that she's set to interview Prince Harry, something he joked she was doing in the hope of getting on the honours list.
READ MORE CELEB NEWS
MORE: Susanna Reid left red-faced after X-RATED gaffe live on Good Morning Britain
'You always think everything the royals do is absolutely spiffing,' Piers, 52, told Susanna on the show. 'That's because you want to get an honour.'
He then imitated Susanna's voice in a high-pitched tone and went on: 'When you come back from your little royal jaunts, your voice… Listen, I have seen greyhounds move slower than you when there was an offer to interview Prince Harry. Literally I have seen greyhounds move slower.'
Susanna, 47, hit back by suggesting that maybe Piers was a bit jealous of her for bagging the interview as he hadn't been offered it.
'Oh, is that what they told you?' Piers responded. 'Well that is awkward. Yeah, that is very awkward. Little bit of internals. Okay.
'No, my point is, whenever you go and see your friends the Royal Family, you always come back with a slightly raised news voice, with your shoulders gone up a bit.'
Miaow! Fortunately Kate Garraway stepped in to say that she didn't know what Piers was talking about, only for Piers to sarcastically tell Susanna: 'Well, you can't be far from getting an honour.'
The comments didn't go down well with viewers and led many to SLAM Piers for being 'nasty' to his co-host.
'@GMB how Suzanna puts up with that vile, sarcastic, argumentative horrible man I do not know!!!' one tweeted. 'He constantly has something nasty to say to her!! Not any of the others just her!! I've had to turn it over again!! Get him off, it's much better morning tv on a Thursday & Friday!'
And another wrote: '@GMB Susana doesn't look like she wants to be there this morning …is Piers getting on your nerves …hard to watch all the squabbling'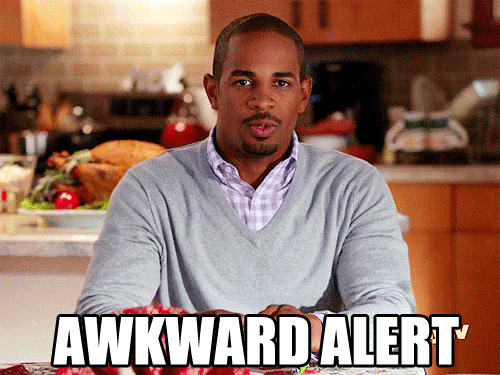 Given that Piers also poked fun at weatherman Alex Beresford following his Dancing On Ice appearance during the show, one viewer added: 'Why is Piers criticising all of his colleagues. Should he not be supporting them as they achieve success with DOI and royal interviews etc. Why pull them down for gaining a little confidence whilst completing new challenges.'
Meanwhile one called him a 'poor loser' who was 'throwing his toys out', whilst some even said they couldn't watch the programme anymore due to the 'awkwardness' between the presenters.
Do you think Piers went too far this time? Let us know your thoughts @CelebsNow…
The post Piers Morgan SLAMMED by Good Morning Britain viewers for 'nasty' comments to Susanna Reid appeared first on CelebsNow.