Holly's got everyone talking with her latest daring look
Holly Willoughby has been totally smashing it in the style stakes recently and now she's done it again in one of her most daring looks yet.
The presenter donned a short black skirt with matching jacket on Wednesday as she prepared for an appearance on This Feeling TV and wowed fans by showing off her long legs in the outfit.
READ MORE CELEB NEWS
MORE: Holly Willoughby cries out as huge snake lifts up her skirt on This Morning
'Thank you @zara for tonight's suit!!!
#hwstyle
✨ #thisfeelingtv,' Holly, 36, captioned a photo of herself modelling it on Instagram.
In the photo the mum-of-three stands in front of a wall as she totally works the ensemble, which she completed with a pair of black ankle boots.
Holly's fans were left stunned by her racy fashion choice and the snap quickly racked up more than 73,000 likes.
'Love the outfit Holly you look so beautiful and what a lovely pair of legs you have,' one admirer commented, whilst another added: 'Omg you look absolutely stunning'
And one gushed: 'Gosh so pretty Holly'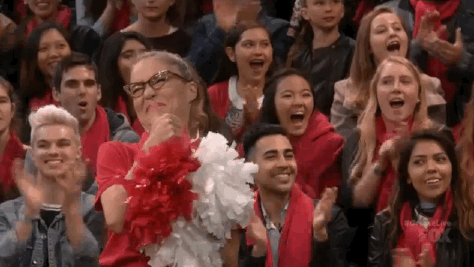 Meanwhile others joked that she appeared to be missing the rest of the suit, given that the skirt is pretty short.
'Missing
ya trousers,' one Instagram user quipped.
Others praised Holly for looking 'unreal' and 'amazing' in her latest outfit.
It sounds like the This Morning star had a lot of fun whilst wearing the ensemble too, having written about her evening at This Feeling TV: 'Lovely afternoon filming with @gordonsmart for #thisfeelingtv … even got to chuck a tv out of a window… that's one off the bucket list! ✅ #movember'
Blimey, we're finding it hard to imagine the elegant Holly throwing a television about!
Earlier in the day the presenter had been her usual stylish self on This Morning, for which she chose to wear a burgundy top and berry coloured trousers.
Which just leaves us with one thing left to say – can we PLEASE raid your wardrobe, Holly?!
The post Ooh-er! Holly Willoughby drives fans WILD flashing her legs in sexy short skirt appeared first on CelebsNow.