The Essex queen is feeling nostalgic
Nowadays, Gemma Collins has made her career as a reality star, internet sensation and general legend.
All hail Queen Gem.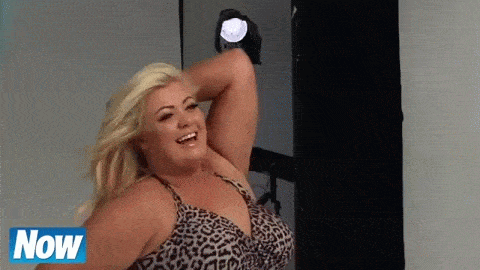 But it looks like the star hasn't forgotten her roots, as she's now shared some hilarious clips from TOWIE's second season.
READ MORE CELEB NEWS
The 36-year-old was clearly in a nostalgic mood as she took to Instagram with a video which sees her chatting on the phone to Essex original, Kirk Norcross all the way back in 2011.
In the funny video, Gem can be seen greeting Kirk with her hilarious: 'Gemma Collins, New York, Paris, Milan, Essex' line, before he asked if she would work at one of his parties.
More: 'My helicopter didn't turn up!' Gemma Collins arrives half an hour late to GMB interview – and Piers Morgan wasn't happy!
In true GC style, she responded: 'I don't know if you know this about me but I can do Tarot readings. At birth my mum gave me the gift. It came out of her and went into my blood. I've got a talent there so I can definitely do it.'
LOL! Next to the video the CBB star wrote: 'So nice to wake up this morning and literally have an hour to myself with two cups of tea and this comes on.'
Nodding to her now-famous saying, she added: 'So funny we did make fantastic tv for you all before reality was big so funny Gemma Collins New York parks milan and Rome ha ha'. Amazing!
And not finished there, Gemma then shared another clip, this time of her taking a (less than positive) tarot reading of BFF Chloe Simms.
But the Essex lady was clearly more amused by her slightly darker shade of fake tan, as she wrote: 'Crying me and @chloe_simsstarship my bronzer is BAIT Jesus why did no one tell me haha. I'm pure orange and the DID he was so fake ha ha ha'.

And Gem wasn't the only one who couldn't stop LOL'ing at the clips, as one fan commented: 'omg hahaha love it'.

Another added: 'Watched this the other day again too your funny Gem'.
Now, excuse us while we go an binge-watch old episodes of TOWIE on Netflix…
The post OMG! Gemma Collins shares hilarious TOWIE throwback clips – and she looks SO different! appeared first on CelebsNow.