Lets hope the GC makes a very speedy recovery!
Gemma Collins.
An icon so amazing, we'll probably never get her candy either. Don't worry Arg, we feel 'ya pain.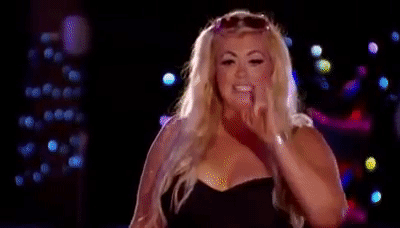 However, whilst there is definitely no faltering the power of the GC, it would appear that our favourite lady has had a bit of a difficult day – as it's believed she had suffered a shocking collapse during her morning routine, which has now landed the lady in hospital!
A source has told The Sun that Gem was going about her usual business when she had suffered a rather shocking episode whilst getting ready at her make-up artists house.
The source shares, 'Gemma had filming commitments this morning but everything has ground to a halt following her shock collapse'.
Continuing, the source adds, 'She was getting ready for the day at her makeup artist Lisa's home and then nipped to the bathroom'. The source then adds, 'the next thing Lisa knew was that Gemma had fallen to the floor – so she called for immediate medical attention and may now need to go to hospital'.
Read: 'Sorry, Arg it's over!' TOWIE's Gemma Collins kisses topless model whilst wearing LATEX dress
The source then adds that it's believed the episode might have something to do with Gemma's recent health issues: 'Gemma has struggled with some ill health recently after suffering with kidney stone symptoms'.
Because of the GC's funny turn, filming for TOWIE has had to be put on pause until she is fully recovered: 'Family and friends are hoping that she will make a rapid recovery but for now Towie filming has been put on hold'.
Whilst there is no word from Gem over the alleged shock incident, the lady had taken to Instagram last night to share a video of herself and co-star Arg enjoying some festivities.
Gemma captions the post, 'to see you back singing means EVERYTHING. the best Christmas present ever'.
Sending Gem our very best wishes after the incident. And, if you need anyone to feed you grapes, you know where we are!
The post OMG! Gemma Collins COLLAPSES after suffering severe pain at make-up artists house appeared first on CelebsNow.