Well THIS would be one of the most random fights ever
Love Island star Olivia Attwood has spoken out after bizarre claims that she publicly rowed with ex-TOWIE star Fran Parman over chocolates from an advent calendar. Yes, really.
Photos emerged over the weekend appearing to show Liv, 26, 'arguing' with Fran outside Faces nightclub in Essex during a night out, with a report suggesting that Fran was annoyed at Olivia for eating all of the sweets from her calendar and replacing them with cheese.
READ MORE CELEB NEWS
MORE: Love Island's Olivia Attwood reveals she's having ANOTHER boob job
Now though Olivia has addressed the bonkers story after her fellow Love Island star Georgia Harrison – who is Fran's best pal – joked about it on Twitter by writing: 'Really wish you two would just forget everything and make up @oliviajade_att and @Franparman I feel so bad because I ate December the 12th … I'm sorry'
Olivia replied to the message: 'Oh now the truth comes out! You know 12th is my fave'
Meanwhile Fran added: 'So it was both of you yeah?! It's all coming out now'
And another Islander, Amber Davies, got involved too and admitted that Olivia is simply an animated talker which explains her hand gestures in the photos.
'Surely not. @oliviajade_att with her bloody hand gestures,' Amber wrote. 'Olivia Atwood the most animated speaker in the uk. Fact'
Olivia agreed with this, responding: 'Love waving these big claws around dont I'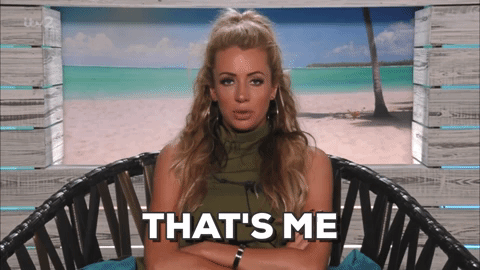 She went on to reference the drama on Instagram when she posted a photo with Amber and a pal from the evening and captioned it: 'Last night went from 0 to 100 real quick'
Fran – who was a member of the TOWIE cast from 2014 to 2015 and also made an appearance this year – also spoke out by suggesting in an Instagram Stories video that she had sent out the farfetched story herself as a joke response to people asking her about the pictures of her and Liv appearing to row.
She said that she was simply having a 'heart to heart' with the Love Island star following the evening out.
It all adds to a tumultuous few days for Olivia, who has also faced speculation over her relationship with Chris Hughes amid rumours that he kissed another woman on a separate night out.
Chris was seen looking close to a mystery girl whilst out at Sugar Hut in Essex on Saturday night, the same evening that Olivia was with her friends at Faces.
Olivia then hinted at drama on Monday when she admitted she was 'done' with dealing with people in an Instagram Stories post.
The model shared a photo of a single house surrounded by huge trees with the caption: 'When you're absolutely done dealing with other people'
She also added: 'Anyone know where this house is? I'll pay double…'
Shortly afterwards Liv added a snap whilst travelling in vehicle and wrote: 'As far as Mondays go this one has been a total bag of d***s'
Eek. Fortunately it seems that all is okay in her romance with Chris though as a rep for him has told Mirror Online that he 'left the club alone' and 'he and Olivia are definitely still together'.
And now it looks like all of the drama these two go through will soon play out on our TV screens, with the news that they've apparently bagged their very own reality show.
Should make for interesting viewing – just don't involve advent calendars, yeah?
The post Love Island's Olivia Attwood addresses bizarre claims she had heated row with TOWIE star over an ADVENT CALENDAR appeared first on CelebsNow.