Sounds like Chris has had a change of heart…
Chris Hughes and Katie Price have had one of the nastiest celeb feuds of recent times but now it's taken a pretty unexpected twist…
Love Island star Chris has revealed that he'd like to END the spat with Pricey, despite previously labelling her a 'piece of rotten s***' in an explicit rant over text messages.
READ MORE CELEB NEWS
MORE: Katie Price sneakily flashes 'one of 52 texts from Chris Hughes' after ITV Gala
The pair have been arguing for the past couple of months after Chris, 24, claimed that Katie had been sending him flirty texts which he said he'd never replied to. He then posted screenshots of Pricey's messages on Twitter.
Katie, 39, hit back by reportedly revealing 52 screen grabs of exchanges she alleges she shared with Chris, leading him to furiously slam her in a foul-mouthed rant. The reality star has said that the messages are from someone pretending to be him.
THEN it all went up a notch when Katie appeared to expose one of the alleged texts from Chris on her phone as she left the ITV Gala last week, an event which Chris also attended.
However, despite SO much drama going off between them, Chris is keen to put an end to the argument.
'I want to put everything that has happened behind me,' the former Islander says.
'I was at the ITV Gala and had a wonderful night – I saw Katie too but I'm not going to speak about her anymore.'
There were reports that Katie had sparked an awkward moment at the event when she shouted 'text messages' as Chris took to the stage with Love Island BFF Kem Cetinay, causing the room to fall silent.
This apparently left Chris' girlfriend Olivia Attwood – who he attended the bash with – pretty 'upset' but none of the stars involved have commented on what really happened.
After so much dramz, it sounds like Chris is keen to focus on the positive though by making up with Katie.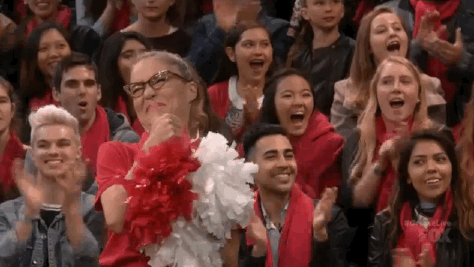 He's also looking forward to the future with Olivia and has revealed that there are baby plans on the horizon.
'I want to get married soon. I love the whole concept of marriage and family and kids,' Chris tells The Sun. 'I like all of that.
'I am 24 and I am getting on with my life. I want my child to be about 15 when I'm 40 so we can play football in the park.
'I am absolutely in it for the long haul with Olivia.'
Awww.
The post Love Island's Chris Hughes makes VERY surprising revelation about Katie Price feud after ITV Gala encounter appeared first on CelebsNow.