The mum-of-five is going to the House of Commons!
Katie Price revealed some big news on Wednesday's Loose Women, telling viewers that her petition to make online bullying a criminal offence will now be discussed in Parliament.
The telly presenter launched the campaign last year after her 15-year-old son Harvey became the victim of online abuse, and has now said that she's hoping to change the law.
READ MORE CELEB NEWS
'Last year I set up a petition which got over 220,000 signatures – then Theresa May became prime minister and it got put on hold – to make online abuse a criminal offence,' Katie explained during the show.
'But thankfully they've now come back – and on 6th February me, my mum and Harvey are going to the Parliament Select Committee to discuss it – and hopefully Pricey here can change the law!'
Harvey suffers from Prader-Willi syndrome and autism, so this campaign is something which is very close to KP's heart, as she continued: 'The reason I started it was not just because of him – it can help other people – but he was getting trolled so much about his colour, his size, his condition.
More: 'So rude': Katie Price SLAMMED for reaction to Holly Willoughby's speech at National Television Awards
'And although I had people arrested the police couldn't take it any further because there's nothing in place.'
She ended her announcement in classic Pricey style, adding: 'If I change that law, it's all down to MOI.'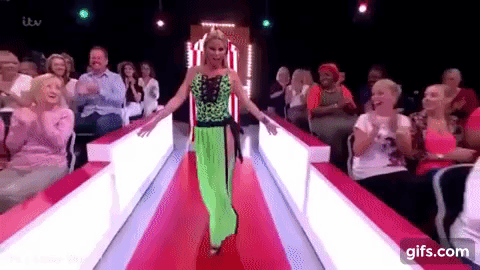 The former glamour model launched the campaign back in March after she was sent a number of cruel memes aimed at Harvey.
But following the news that she could bring nasty trolls to justice, the mum-of-five shared a photo on Instagram next to the caption: 'Yes that's right!! I am off to Parliament to make a difference to something I feel so passionately about @loosewomen'.

And the CBB star's 1.7million followers couldn't wait to praise her, as one wrote: 'Good for you Katie ,right behind you girl x'.
Another commented: 'Good luck hope you get the outcome you are looking for'.
While a third added: 'All the best good on you x you have my vote'.
Good on you, Kate!
The post Katie Price announces HUGE news on Loose Women following son Harvey's online abuse appeared first on CelebsNow.