The star was criticised for her decision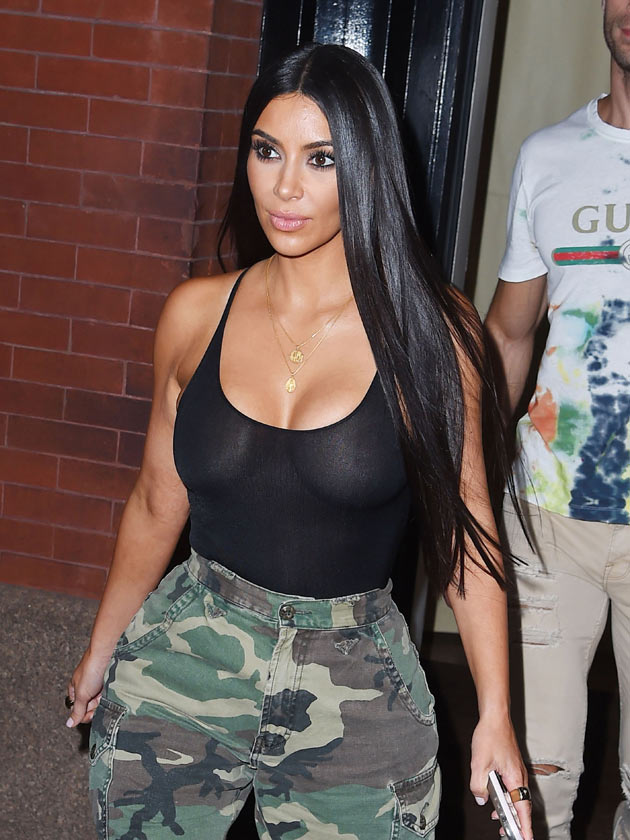 In case you missed it, Kim Kardashian threw a mega lavish baby shower over the weekend as she prepares to welcome her third child with Kanye West via surrogate.
And in true Kardashian-style, the Tea for Three themed party did NOT disappoint – as Kim's house was decked from head to toe in cherry blossom.
READ MORE CELEB NEWS
Just LOOK how amazing it was…
Ah, to be a Kardashian…
Anyway, while the KUWTK clan were out in full force to celebrate the imminent birth of Kimye's tot – including Khloe, Kourtney and Kylie Jenner – there was one pretty key person who seemed to be missing, and that's Kim's surrogate.
MORE: 'Is that a dildo?!' Kim Kardashian causes confusion with THIS Instagram post
After clips of the event were spread across social media by her famous guests – fans couldn't help but question the star's decision to keep the woman carrying her child away from the celebrations.
And during an appearance on 'The Real' to promote her new line of perfumes on Thursday, Kim revealed the real reason her surrogate wasn't at the party, explaining it was a 'weird' decision to make.
'I introduced her to my family earlier that day, and I just thought … I don't know, it was a weird decision to have to make', the reality star said.
Kim, 37, then went on to reveal that her two children North, four, and one-year-old Saint were part of the reason, adding: 'Of course I would have wanted her to be there, and be a part of it, but I hadn't really gone that far in explaining it to my kids yet.' Seems fair enough!
Meanwhile, the star-studded bash was attended by the likes of Chrissy Teigen as well as Kim's famous sisters who all shared snaps of the party on social media.
Taking to Instagram, 33-year-old Khloe posted a stunning photo from the entrance of the swanky gathering wearing an amazing lilac dress.
Although, with the star also rumoured to be expecting a baby with her boyfriend, Tristan Thompson, the stars followers were left wondering 'where's the baby bump?'.
And with speculation Kylie is pregnant too, it looks like we're no closer to finding out what's really going on with the Kardashians.
The post 'It was a tough decision': Kim Kardashian reveals REAL reason she didn't invite her surrogate to her baby shower appeared first on CelebsNow.