The Gogglebox star has the best response to bodyshamers
It's fair to say Scarlett Moffatt is absolutely killing it right now.
After jetting back from presenting ITV2's I'm A Celebrity spin off in Australia, the Geordie star has now been filming for the new series of Ant and Dec's Saturday Night Takeaway.
Oh yeah, AND she just landed a spot on Radio 1 presenting a show alongside Matt Edmondson.
Incredible work, right?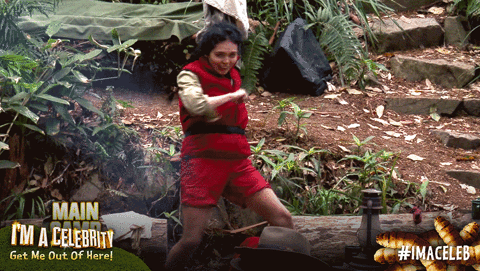 But while Scar's telly career is going from strength to strength, it looks like the reality star has been facing criticism of a different kind online.
READ MORE CELEB NEWS
And now the 27-year-old has been forced to defend herself after cruel bodyshamers accused the former Gogglebox star of looking different in real life to her Instagram pictures.
While filming Saturday Night Takeaway in Florida, Scarlett took to social media with a quick mirror selfie to show off her cute floral mini dress and trainers combo. And she looks pretty amazing.
But while her 1.6million followers were quick to praise Scarlett on the sunny snap, the star has now faced backlash after paparazzi pictures of her wearing the same outfit later surfaced online.
More: Scarlett Moffatt addresses nose job claims after fan comments on her looking 'different' in new photo
Hitting back at the critics, the presenter has now taken to Twitter to blast online trolls for 'trying to drag women down'.
As well as urging that 'Body shaming needs to stop' because it has a negative effect on young women's mental health, she then went on to say she's tired of the constant focus on her weight.
'Tell me the size I should be please!' she slammed.
'I got slated when I slimmed down to a size 8 and I get slated when I'm a size 12. So please let me know what measurements I should be. And they wonder why young women are reduced to surgery!'
Fans then rushed to Scarlett's defence, as one replied: 'Your amazing babe don't let them win'.
Another gushed: 'You are beautiful and such a lovely person. Some people are just jealous. Try not to let it get to you, you are such a lovely person x'.
While a third added: 'You're perfect how you are, as long as you're happy that's all that matters!!'
Well, we think you always look great Scarlett!
The post 'It needs to STOP!' Scarlett Moffatt hits back at body critics over 'unflattering' photos appeared first on CelebsNow.