Could you have hacked the underwater challenge?
In a week of creepy crawlies, critters and us developing a bit of an out-of-hand crush on Jamie Lomas, came possibly the most petrifying Bushtucker Trial to date.
As the first week in the I'm a Celebrity jungle drew to a close, campsite newbie Iain Lee had been set a challenge by Ant and Dec.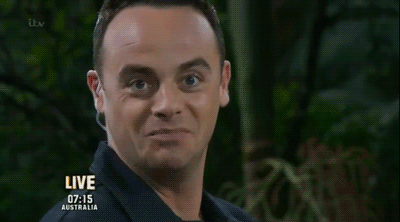 The challenge, which was aptly named 'the Temple of Gloom', consisted of an enclosed chamber at the bottom of a pool, which Iain had to enter with only small air pockets to breath.
Yup, we were feeling the claustrophobia all the way from Down Under.
READ MORE CELEBRITY NEWS
Explaining the task to Iain Lee, Ant shared: 'You'll start the Trial with your head in an air pocket, then when you hear the klaxon you have 11 minutes to swim through the various chambers collecting 11 stars, every star you collect is a meal for camp'.
Of course, the chambers were also jam packed with some other celebrity jungle guests – including eels, crabs and water spiders.
After attempting the panic inducing swim challenge, Iain was forced to utter the fateful 'I'm a Celebrity get me out of here' – and it's lead to quite a big reaction online.
See: I'm a Celebrity 2017: Iain Lee ANGERS viewers after arguing with THIS camp favourite
As scenes of a tearful Iain returning to camp aired, many fans had taken to social media to call the show out for the pretty darn scary task.
One user shares, 'Only just started breathing properly afta seein that @iainlee trial. LUDICROUSLY IMPOSSIBLE HE COULD HAVE DIED'.
Another has shared, 'Catching up on #imaceleb. Heart absolutely broke for @iainlee, that was such a tough trial and can't help but feel for him'.
Another writes, 'Omg that trial made me feel panicky and I'm sitting here on my sofa! Poor @iainlee, totally understand how he felt #imaceleb'.
And they certainly aren't the only ones showing some social media love to Iain following his underwater antics, with many also calling out the possibility the trial had been too small for him…
We'd love to hear your thoughts, so Tweet us @CelebsNow!
The post I'm a Celebrity 2017: Viewers had a MASSIVE reaction to Iain Lee's underwater challenge appeared first on CelebsNow.