Things are about to get saucy around the campfire…
Anyone fancy a Wittchetty Grub? Yup, it's almost that time of year again…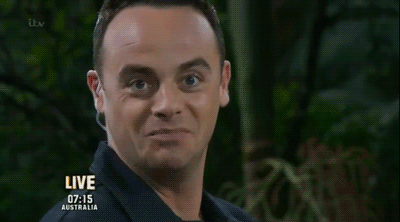 With a bevvy of our very favourite celebs headed down under in the name of I'm a Celebrity, we're beginning to feel a lil' festive.
Nope, not for Christmas. For Bushtucker Trials.
However, whilst the TV classic is due to return this Sunday, it appears there has been a lil' alteration to the format of the show.
READ MORE CELEB NEWS
In fact, TV bosses are understood to have given the show a bit of a makeover in order to spice the competition up- with a TV insider claiming there to be a Love Island style makeover.
The hit show, which pretty much took over *all* TV screens during the summer of 2017, raked in millions of viewers for ITV- and now bosses are hoping to recreate the shows success.
See: I'm A Celebrity 2017 trailer finally revealed featuring BOTH Ant and Dec – and fans are so excited!
Oliver Nash, a producer on I'm a Celeb, has spoken to The Daily Star to reveal some insider knowledge of the shows new format.
Oliver said: 'There absolutely could be romance with our cast this year, there are a lot of very good looking people. The potential for romance is higher than ever'.
The series producer then added: 'Hopefully we can get back to the days when Edwina Curry got away from the camp to talk about other housemates and couples got away from other camp mates for some private time'.
With rumours of the camp mates having been selected because of their romantic potential on the show, the producers are also believed to have introduced a bathtub big enough for two people.
Yup, sounds a bit more luxurious than the usual dip in the camp creek, right?! We'll be keeping our eyes peeled for some campsite romance from Sunday onward!
The post I'm a Celebrity 2017: Show bosses plan most X-rated series yet with 'Love Island' style makeover appeared first on CelebsNow.