Jack has reached out to viewers to explain the reason behind his celebrity jungle departure.
With a brand spankin' new season on I'm a Celebrity 2017 having only just made it's (very welcome) way back on our screens, you could be fooled into thinking it's all sunshine and roses for the celebrity jungle.
You'd be wrong, of course.
Because this is Ant'n'Dec we're talking about. They *love* a bit of drama.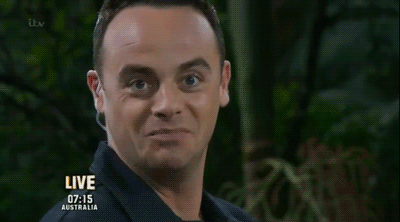 And so, earlier in the week it had been reported that 22-year-old campmate and resident social media buff Jack Maynard had been removed from the camp.
See: Fans react as Jack Maynard is forced to LEAVE celebrity jungle over 'homophobic and racist tweets'
Amidst these allegations came the unearthing of some slightly questionable Tweets which had been posted to the celebrity jungle contestant's Twitter account some years ago.
With none of the allegations surrounding Jack's departure confirmed, we had been left in the dark by TV bosses for some time… until now.
Jack has finally broken his silence on the reason for his departure from the celebrity jungle – confirming that it was indeed the speculation surrounding his questionable Tweets which had led him back to Blighty.
In a very emotional video posted to his Youtube account, which is titled My Explanation, Jack explains the ins and outs of the situation – revealing it was his managers decision to get him out the celebrity jungle.
Looking visibly upset, the Youtube tells the camera: 'I'm sorry to anyone that I upset, anyone that I offended, anyone I made feel uncomfortable'.
Jack continues, 'Growing up online is hard and I just beg that you don't make the same mistakes as I did. I was young back then, I had nothing, I wasn't doing anything, and that's not an excuse whatsoever'.
READ MORE CELEBRITY NEWS
The younger brother of Conor Maynard then adds, 'I'm so gutted and I'm embarrassed, I'm so embarrassed that all of this has happened now'.
He then went on to thank his fans for their support, adding: 'You've constantly had my back. The support I've seen online from all of you is so overwhelming, so I want to thank you all for that'.
We'd love to hear your thoughts on the entire situation, so Tweet us @CelebsNow. Check out Jack's video below…
The post I'm a Celebrity 2017: Jack Maynard finally breaks his silence on being AXED from the jungle… watch the emotional video here appeared first on CelebsNow.