The star was forced to miss Loose Women after falling ill
Katie Price has had an eventful few months and now she's faced ANOTHER major drama following her latest surgery.
The glamour model returned to Loose Women on Thursday and confessed that she was forced to miss a scheduled appearance last week after suffering an allergic reaction to medication she took when she had her teeth done in Turkey.
READ MORE CELEB NEWS
MORE: Katie Price SLAMMED by fans for club PA after cancelling tour dates
Katie, 39, went for new veneers at a clinic overseas but started to feel unwell on her way home, leading her to realise that she'd taken penicillin which she's actually allergic to.
'I was flying backwards and forwards to Turkey doing them and then last week I was due on the show,' the mum-of-five explained about the procedure for her new veneers.
'Last week they put me out for five hours, the next day I was due on Loose Women. They gave me all the antibiotics and everything.
'And then on my way [to the TV appearance] I was like, "Oh my god, I feel really ill, really really ill."
'I realised, because I didn't read the box… I'm allergic to penicillin and that's what I was taking. I was really ill for days after that.'
Despite this Katie did an appearance on Good Morning Britain whilst wearing her 'temporaries' but feared she couldn't do it because she was in pain.
'I was literally crying, saying "I just can't go on there,"' she confessed.
The glamour model persevered though and went through with it before flying back to Turkey to finish the procedure and returning on Wednesday night ready to show off the finished result on Loose Women.
Whilst she says she's still 'bruised' and has stitches in her mouth, Katie feels much better and is happy with the results.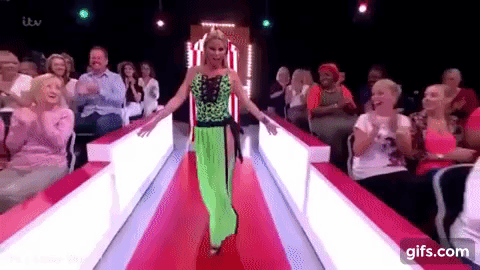 She did however point out that anyone who has a surgical procedure has to think about the 'in-between' stage rather than thinking that they'll get an instant result.
It comes after Katie got viewers talking following her bizarre appearance on GMB on Monday, where she ended up talking about her teeth rather than the dramas in her personal life.
The TV star revealed last week that she was postponing the rest of her tour dates due to kidnap threats surrounding her 15-year-old son Harvey.
It's the latest in a string of dramas she's faced over the past few months, which have seen her split from husband Kieran Hayler and find out her mum Amy has a terminal illness amongst other things.
Here's hoping that, with her new teeth sorted, Katie's life might be a little more drama-free in the foreseeable future…
The post 'I was literally crying': Katie Price suffers shock allergic reaction after getting new teeth appeared first on CelebsNow.