Jesy is one smitten kitten
After keeping things fairly low-key over the past few months, Little Mix lady Jesy Nelson has now stepped up her relationship with new beau Harry James.
Yup, the pair have gone Instagram official with an adorable selfie.
FINALLY…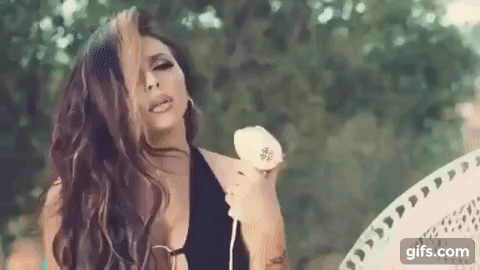 Although it's not the first snap 26-year-old Jesy has posted of her musician boyfriend, it IS the first selfie that's gone public – so we're kind of excited about it (can you tell?).
READ MORE CELEB NEWS
Taking to her social media account on Saturday, the loved-up star gave fans a glimpse of her adorable night in with Harry – who used to sing under the name Fugative.
More: Little Mix's Jesy Nelson strips off to reveal new tattoo in intimate Instagram snap – and fans LOVE it!
And judging by the look on Jesy's face, oh and the sickly sweet caption 'Moonch', we have a feeling she's just a lil' bit smitted. AW!
But y'know one cute snap is never enough, so the X Factor star went on to upload a second pic of herself and Harry cuddling up in bed – this time adding the extra adorable element of her pet pooch, Reggie. Double AW!
Obviously, Jesy's 3.7million fans were absolutely delighted with the snaps and basically freaked out.
'Just GET MARRIED ALREADY !!' wrote one very excited fan.
While another added: 'I'm crying this is sooo cute', and a load more simply added: 'Couple goals!'
But if your heart hasn't been suitably melted yet, Jesy also shared a clip of her man preparing a delicious meal of pasta bolognese for them to enjoy.
After watching him stir in some mozzarella, the singer called 23-year-old Harry, 'Gordon' – presumably because he's almost as good in the kitchen as Chef Ramsay.
Jesy then filmed her other half washing up at the sink, simply writing: 'Defo husband material'.
The celeb pair have been seeing each other for a few months after they were first spotted holding hands on holiday in Mykonos back in July.
And it looks like their relationship is only getting stronger, with Jesy increasingly sharing snaps of Harry on social media.
Cute, or what?
The post 'Husband material': Little Mix's Jesy Nelson shares first EVER loved-up selfie with boyfriend Harry James appeared first on CelebsNow.