The TV star has had a makeover
Ferne McCann has unveiled a brand new hair look after deciding to go BLONDE and it's proved a huge hit with fans.
The former TOWIE star posed for a series of selfies on Thursday to show off her brightened locks and thanked her stylists for creating the 'unbelievable' transformation.
READ MORE CELEB NEWS
MORE: Ferne McCann DENIES reports she's visiting ex Arthur Collins in jail
'Fancied A Change…let's see who has more fun
,' Ferne, 27, captioned the post.
'A massive thankyou to @jameswsilk who done this unbelievable colour change + @easilockshair extensions. Babes you are so talented
#blonde'
Ferne's switch from dark brown to blonde went down well with her followers, with the post racking up over 94,000 likes.
'You look amazing. I love long, blonde hair on you ♥️ @fernemccann,' one admirer commented, whilst another wrote: 'Omg you look so different and beautiful!!⭐️❤️'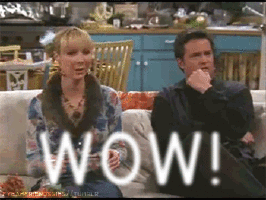 Meanwhile one gushed: 'absolute hair goals'
The reality star's new look comes hours after she denied claims that she's been visiting ex-boyfriend Arthur Collins in prison with their baby daughter Sunday.
Following the news that Arthur, 25, has had his sentence extended for smuggling a phone into jail to call Ferne on when she was heavily pregnant, it was reported that his lawyer revealed Ferne and her little girl occasionally visit him behind bars.
However, Ferne posted a statement on Twitter to say that this isn't true and that she only visited her ex once, something she has openly talked about.
'As I have already made clear I visited him once and I have not been to see him since,' the mum-of-one wrote.
'I have repeatedly made clear that I have not been back to see him…'
Ferne also stressed that she does not 'in anyway condone' Arthur's actions after he was found guilty of carrying out an acid attack at a London nightclub.
He is set to serve 20 years in prison for throwing the substance across Mangle club in April, which left 22 people injured.
The post 'Fancied a change': Ferne McCann reveals bold new hair transformation – and fans love it! appeared first on CelebsNow.