Piers was back to his cheeky ways on GMB
Early mornings just wouldn't be the same without Piers Morgan and Susanna Reid teasing each other on Good Morning Britain – it's kind of a ritual nowadays.
And Monday was no different after the telly duo got onto the subject of Susanna's love-life – and you can imagine how that went down…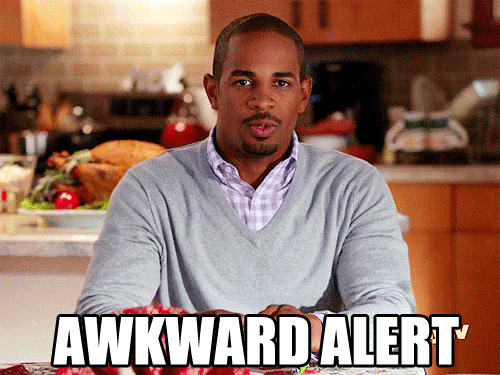 Talking on the show, Piers congratulated his co-host on her cover shoot for Fabulous magazine this week, however things took a cheeky turn when he began reading out parts of the interview inside.
READ MORE CELEB NEWS
'There are lots of nuggets here,' Piers said. Before quoting his pal: 'The Piers Effect has certainly helped me shed my fear – he's urged me to unleash my opinions, he's unleashed me'.
Susanna – who split from husband and father of her children, Dominic Cotton in 2014 – looked VERY uncomfortable as Piers continued.
More: Piers Morgan DENIES he was caught looking at Susanna Reid's boobs live on GMB – but does this prove it?
'You're also asked about your love life. I've worked with you for just over two years. And you say, "I haven't been completely a foreigner to love over the last couple of years."'
You can see where this is going…
Married dad-of-four Piers then added: 'Wow. So I'm doing the maths here – I come into your life two years ago, you haven't been "completely a foreigner to love" in that period.'
After turning a shade of pink, 47-year-old Susanna quickly replied: 'This is not the main news at eight o'clock this morning.
'I've obviously had relationships in the past couple of years but for some reason you interpret that as I've secretly been in love with you.'
'Cupid has struck!' Piers then quipped to the camera. Before feisty Susanna hit back: 'Is it lovely in your world of self-delusion, where you roam alone?' LOL!
And the discussion definitely got people talking on Twitter, as one viewer joked: 'Dream on piers lol'.
Well, we think it's fair to say cupid definitely hasn't struck for these two, but weekday mornings wouldn't be the same without them.
The post 'Cupid has struck!' Piers Morgan forces Susanna Reid to admit she's been in secret relationships on GMB appeared first on CelebsNow.