The model has been showing off her newborn son
Abbey Clancy has taken newborn baby son Johnny on his first outing and shared the CUTEST photos of the trip.
The model – who welcomed the tot with husband Peter Crouch last week – posted a sweet snap to Instagram on Monday as she enjoyed taking her boy on his debut excursion.
READ MORE CELEB NEWS
MORE: Abbey Clancy announces birth of baby boy with CUTEST first photo
Proud mum Abbey, 31, is seen smiling as she sits beside Johnny, who appears to be fast asleep in his pram.
'First day out,' the star captioned the shot. Awww.
It comes after Abbey shared a picture of the little one meeting her younger brother John.
'Johnny and Johnny
@johnclancy611,' she wrote alongside the snap.
It's not all been about going out though as baby Johnny has also been spending quality time at home with his dad.
Abbey posted a photo showing football star Peter, 36, holding the newborn whilst catching up on telly together.
The Britain's Next Top Model host captioned it: 'Watching TV with Daddy'
Nawww. Johnny is the third addition to the Crouch family, with Abbey and Peter also being parents to daughters Sophia, 6, and Liberty, 2.
And it looks like the baby is a hit with his big sisters as Abbey posted a cute photo of Sophia giving him a cuddle over the weekend, which she touchingly captioned: 'Blessed'
Abbey announced Johnny's arrival on social media last week by writing: 'Baby Johnny crouch born 3/1/18 7lb2 5.15pm
so in love with our baby boy
happy healthy and beautiful
'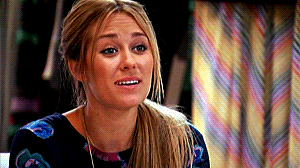 Meanwhile Peter caused some controversy with his announcement by calling his son 'heir to the throne', which some Twitter users felt was a little outdated.
Before the little one's birth Abbey hinted that she was in full-on nesting mode after confessing that she was busy getting everything clean.
'Can't stop cleaning !!!' the mum-of-three admitted.
Abbey also showed off her huge bump to her fans in a candid Instagram post.
Well it looks like Johnny is already having a lovely time now that he's here!
The post Awww! Abbey Clancy takes baby Johnny on first day out as she shares adorable new family photos appeared first on CelebsNow.