How unlikely stars Mark and Michelle are taking over across the pond
He became a household name after shooting to fame in 2010 on ITV's The Only Way Is Essex, but eight years later, Mark Wright is worlds away from Brentwood as he rubs shoulders with Hollywood's elite.
And it 
seems wife Michelle Keegan 
is set to follow in his footsteps.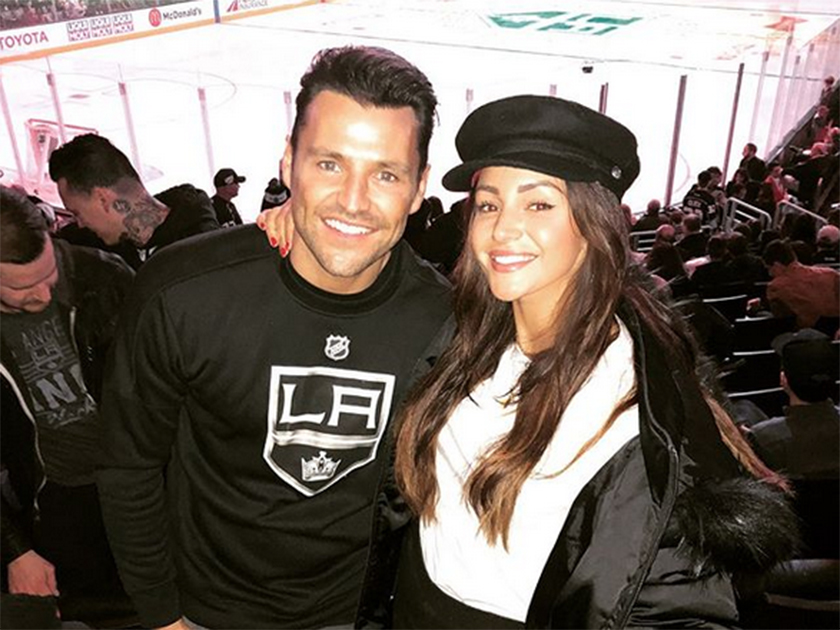 READ MORE CELEB NEWS
READ: WOW transformation! TOWIE's Gemma Collins reveals amazing new look after drastic makeover
Where others have failed, 
it looks like this is one couple who are about to succeed…
There's no denying that 
we wondered how the Essex man bagged himself one of 
the most coveted roles on US television as an Extra TV host – and it seems as though it 
was all down to a little help from a famous friend.
Mark has revealed that former One Direction star 
Niall Horan helped him 
get his foot in the door 
Stateside when he allowed 
the 31-year-old exclusive 
access to his music video, 
which, of course, impressed 
the show's producers.
But if you'd thought that his new life had come easy, you'd be wrong. The TOWIE label is hard to shake off and, after stints on I'm A Celeb and Strictly Come Dancing, Mark has admitted just how hard it has been to put his reality past behind him.
'Reality shows carry a 
stigma. You get, "I can't take 
him seriously, he has no talent. He is thick. He is from Essex,"' Mark revealed.
He continued, 'I believe proving people wrong is the number one thing. Being a reality star is a huge positive, 
as you are famous instantly if the show is good. But if you want to break away from that, then comes the negative.'
However, Mark has definitely proved people wrong and has cracked Hollywood. Interviewing the likes of Helen Mirren, Paris Hilton and Kevin Costner 
is all in a day's work for the presenter, and it seems as though he's determined to 
help Michelle, 30, crack the 
US, too – by introducing her 
to some famous faces.
'Michelle has always dreamed of seeing Celine Dion. I got her tickets for Christmas and, through contacts at work, 
I got her a private meet and greet,' he admitted.
Unsurprisingly, 
the actress wants 
to be right by her husband's side in 
the States, telling Now that her agent 
is setting her up a number of meetings.
'I've been spending some time in Los Angeles with Mark, which is so nice to have 
some time together! My 
US agent is in LA too, so 
I've had a few meetings set 
up over there,' she said.
With a string of successful acting roles, such as Our Girl and Tina and Bobby, already under her belt, we have no doubt that Michelle will be on US screens in no time.
It seems as though the couple are even attempting to emulate the success of David and Victoria Beckham, after they proved the doubters wrong.
Mark isn't only helping his wife, but is also helping to pave the way for other British reality stars, with the likes of TOWIE's Gemma Collins recently landing her first job in America, too.
Although Mark and Michelle are happy to visit the UK, he's confessed it will take a lot to ditch the American dream.
'If I get offered the next big Saturday night show in England, I would go home to do it, but then I would stay here,' he said. 'I love it here and Michelle is with me now. I'm really happy.'
If things keep going well for the pair, it seems that UK TV will soon be a distant memory for both Mark and Michelle.
The post Are Mark Wright and Michelle Keegan LA's new power couple? appeared first on CelebsNow.